Supplemental Information
So, I've been working out with my trainer now for... a long time!
Time for an update, no?
Ok. Here're pictures of me after my first workout with Craig: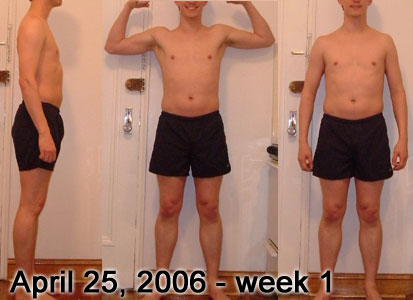 Here are pictures of me now: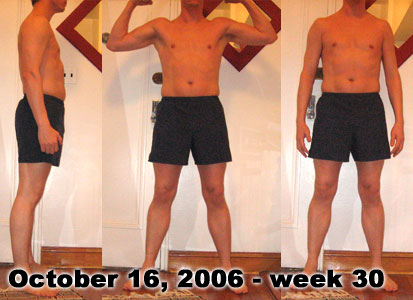 I almost didn't post the update because 1) I don't see a big improvement and 2) it's been 30 weeks. HOLY COW. 30 weeks? Really?
Now, to put things in context: Yeah, I am paying for a personal trainer, but I have not been keeping up with my training like I should. Like, I haven't kept up with it at all.
I'm SUPPOSED to run daily or at least 4 times a week. And I'm SUPPOSED to try to work in at least 1 additional weight day.
But I haven't done that at all.
And I can tell.
I have gained 15 lbs, which is why I kind of look a little chunkier. I'm 6'2" and I now weigh 185 lbs.
But, seriously, I need to buckle down.
I started this post because someone mentioned supplements today and how you have to use them in order to really make your workout give you the results you want.
I've taken creatine before and drank the weight gainer shakes. The creatine mixes aren't that bad but the weight-gainer stuff is awful.
I think if you're going to take things like that you really should be serious about working out so that it's worth the fuss. I haven't been taking them during the last 30 weeks for that reason.
My trainer is pleased with my progress, but I think he's a little irritated that I haven't really committed to it. I'm kind of irritated when I think about it because I'm basically throwing a LOT of money away. Thousands of dollars. No kidding. The more I think about it, the more irritated I am.
I don't think I'm going to pay for more workouts with Mr. Craig unless I'm able to really commit myself to working out and getting a rockin' body. I mean, I can probably maintain this look on my own.
Great. Now I'm in a bad mood about this.
Posted by Flibbertigibbet at October 17, 2006 09:08 PM | TrackBack