Things that Go DATADATADATADATADATADATADATA in the Night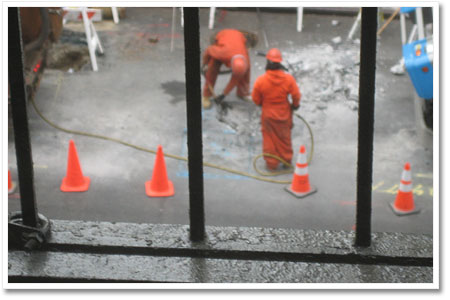 I'm showing you this picture for two reasons.
1) I got a new, cool digital camera that lets me do some cool things with focus, depth of field and even shutter speed. I am excited about learning about it. Maybe I'll start posting pictures of NYC for you.
2) What this picture shows is the view immediately outside of my apartment window. That is a man with a shovel and another man with a jackhammer. Two men like these two worked until well after midnight last night. With the jackhammer and the big, loud truck.

Posted by Flibbertigibbet at May 9, 2006 07:47 PM | TrackBack