Dancing on Graves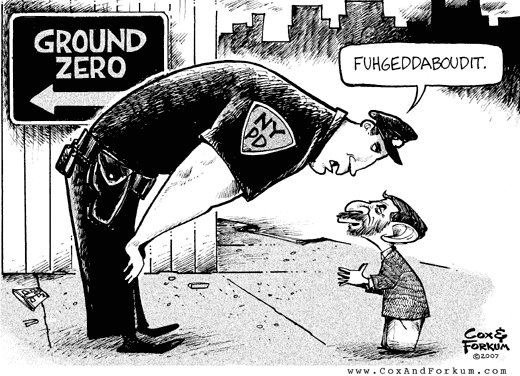 As you've probably heard, Iranian President Mahmoud Ahmadinejad AKA DJ Mack Mood AKA Lick Madinejad the Mad Thrillah AKA That whacko over there has asked to be allowed to visit the World Trade Center construction site.
Everyone has said no.
No. No. No.
Even Hilary Clinton announced that she recognizes it as unacceptable.
Of course, I agree, but part of me wants someone to figure out how would could drop a building on him when he's down in there. Or not a building, but a huge pile of American dollars. Enough to crush him, of course. Or maybe pour a large vat of boiling transfats on him while he's down there celebrating the death of Americans.
That man is vile.

Posted by Flibbertigibbet at September 21, 2007 09:19 AM | TrackBack