April 03, 2005
Last Week's Vintage: Little Boomey Shiraz 2002
First, let's get the unpleasant things out of the way.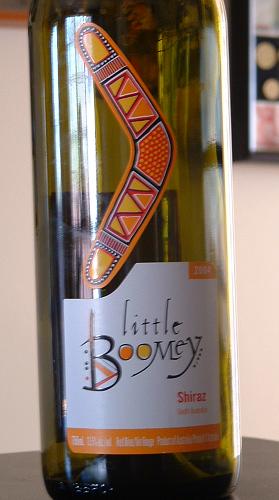 What can I say? This wine was unremarkable. That means I can't say much, really.
I bought it for the name -- again. And also the colorful, cute label. And the fact that I generally like Shiraz.
This one wasn't rotten, but it wasn't great either.
The bottle actually went bad before I drank more than two glasses of it -- that's how not memorable it is. Fortunately, it wasn't expensive.
Posted by: Flibbertigibbet at 05:28 PM | Comments (2) | Add Comment
Category: Happy
Post contains 88 words, total size 1 kb.


24kb generated in 0.087 seconds; 68 queries returned 168 records.
Powered by Minx 1.1.4-pink.